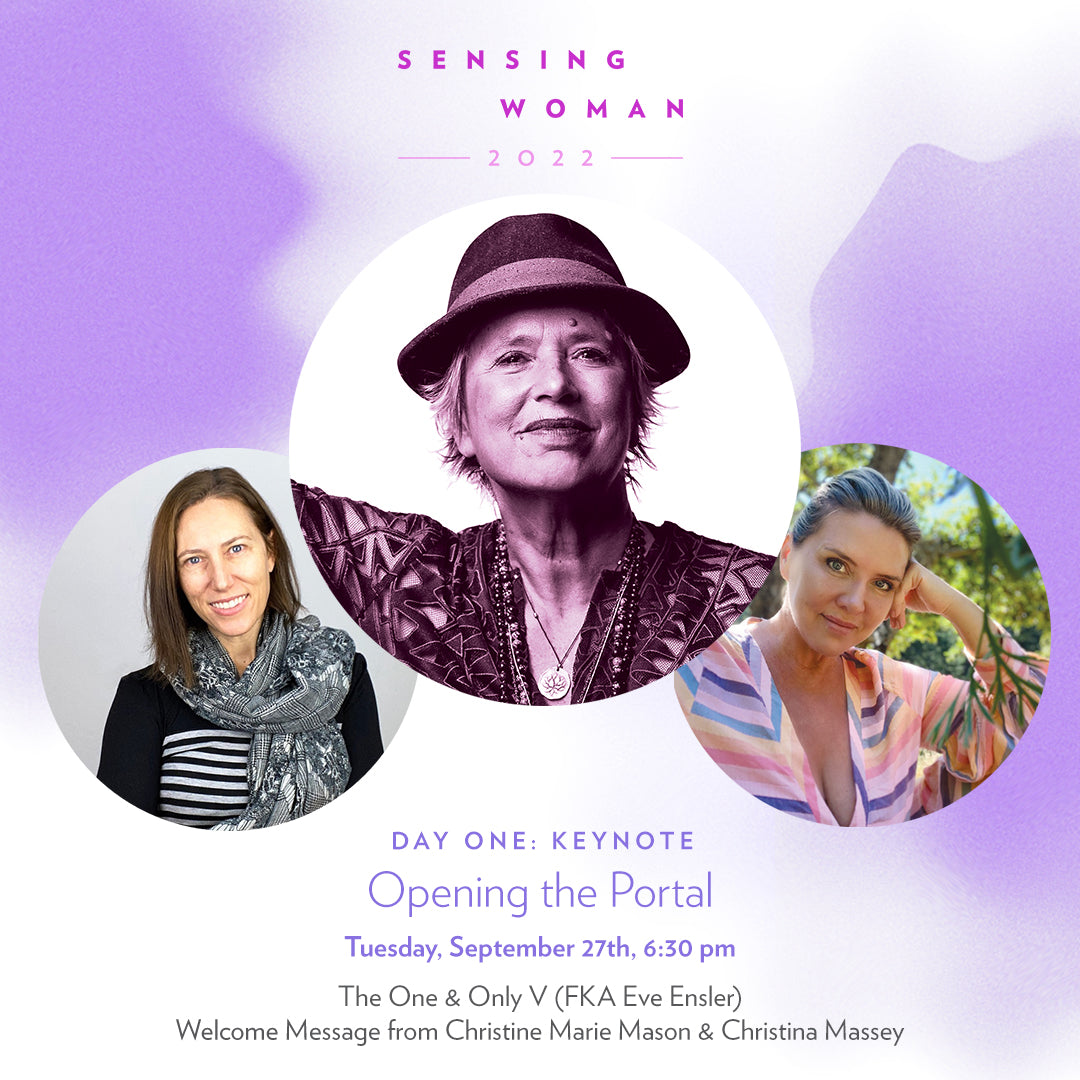 Opening Night
Purchase Tickets ($200)
Formerly Eve Ensler (/ˈɛnzlər/; born May 25, 1953), now known as V, is an American playwright, performer, feminist, and activist. V is best known for her play The Vagina Monologues. The New York Time called The Vagina Monologues "probably the most important piece of political theater of the last decade."
V created the non-profit V-Day movement which stops violence against women and the earth.
Sensing Woman Opening Night
V, or Eve Ensler to her many long time fans, is an author, playwright and activist, whose recent memoir, The Apology, "excavates the dead father who violently abused her throughout her childhood. She is now V, joyously freed from the last vestige of that prescribed paternal identity."