Regular price
$9,600.00 USD
Regular price
Sale price
$9,600.00 USD
Unit price
per
Sale
Sold out
Share
2019, felt, glass beads, sequins, 19" x 14" x 9"
"Communicating through craftsmanship, I use couture millinery and embellishment techniques in meticulously beaded sculptures to Illustrate personal stories of childhood trauma, sexuality, intimacy, and growth. The regular use of spiraling, both as a meditative process and visual symbol, serves as an expression of love consciousness and alignment with the helical rhythm of the universe - essential practices in holistic healing, emotional evolution, and the clearest communication with all things. Seeking spiritual expansion through this work is a necessary pursuit since my mission as a storyteller is to recount deeply traumatic stories of a survivor of CPTSD for the same cultural collective that due to repression, denial, censorship, and deliberate silencing, has barely built a tolerance to acknowledging the reality that is the prevalence of childhood sexual abuse. Beginning with an open heart, and speaking through symbolism, softness, and aesthetics, I hope to bring this content to a public platform in a way that might offer an audience the space and time to digest the underlying narrative rather than immediately reject it upon recognition. Beauty, light, and love can often serve as our entry point into deeper considerations when it feels too difficult to see through the dark."
About the Artist:
Caroline Wayne (b. 1984), is a graduate of The School of The Art Institute of Chicago and has a practice based in Brooklyn, New York. In meticulously beaded sculptures, large-scale marker drawings, and creative non-fiction, she explores her own personal narrative as a survivor of childhood sexual abuse using embellishment, rhythm, and levity, to render a dark reality more easily accessible to a broader audience. Wayne was a 2017/2018 Fellow at A.I.R. Gallery where she has held two solo exhibitions, and her work has been seen in the New York area since 2017 in spaces such as The Salon at The Wing SOHO, Sotheby's Institute, and The Spring Break Art Show. She has been interviewed by Cultbytes, Create! Magazine, Maake Magazine, Eazel, and covered by various publications including Untitled Magazine, ELLE DECOR, and Artnet. She will be a 2022 spring resident at Wassaic Projects, NY.
View full details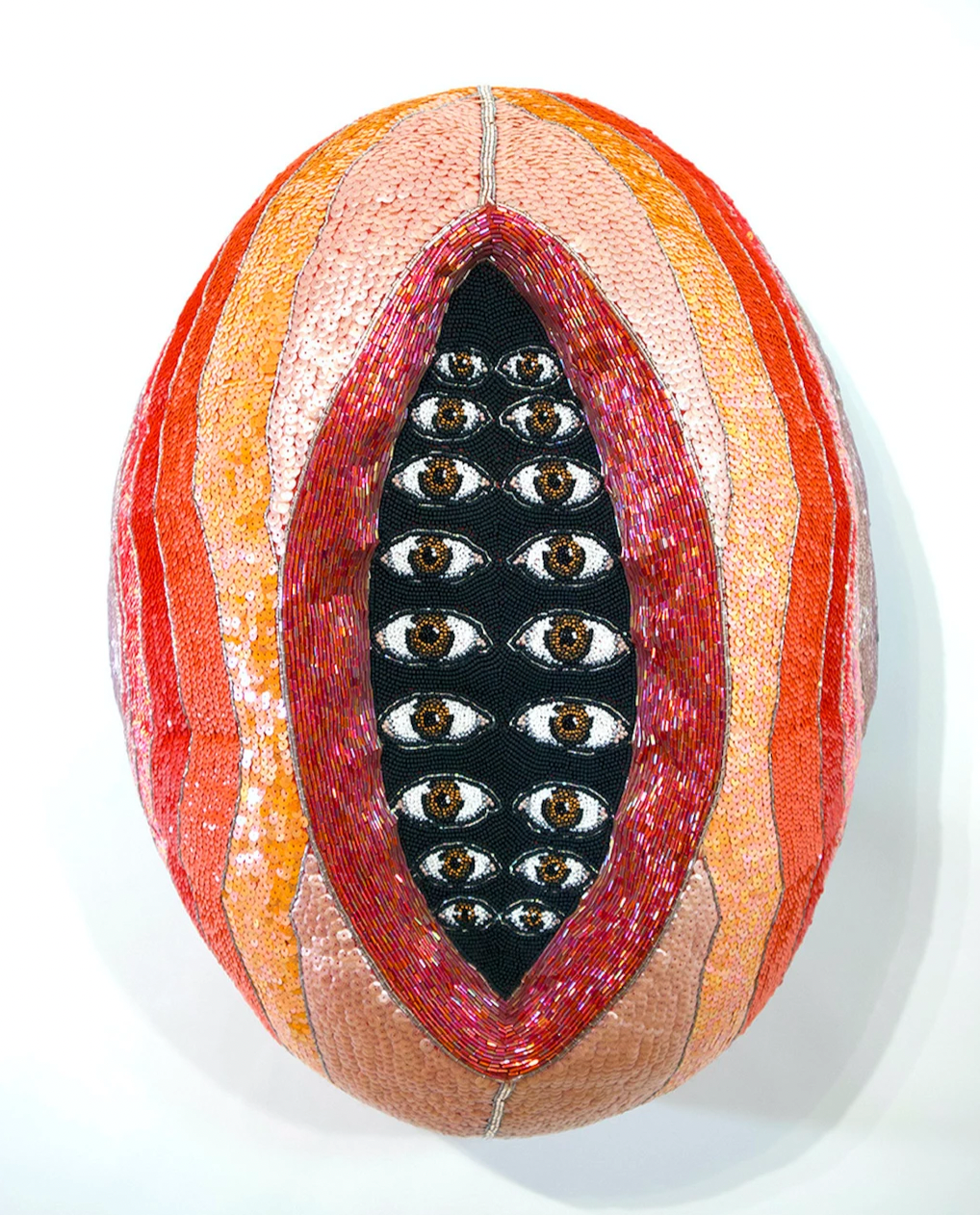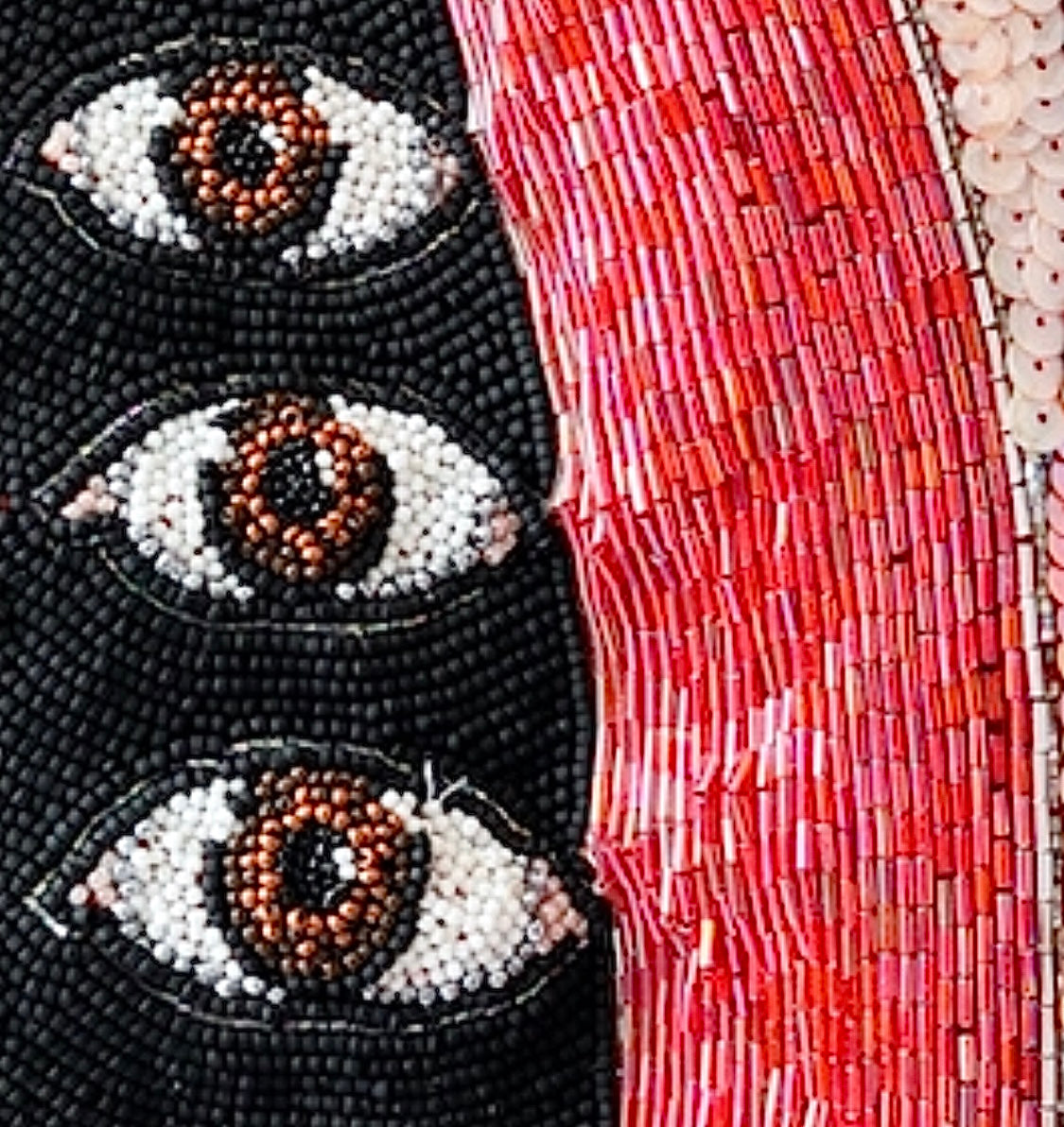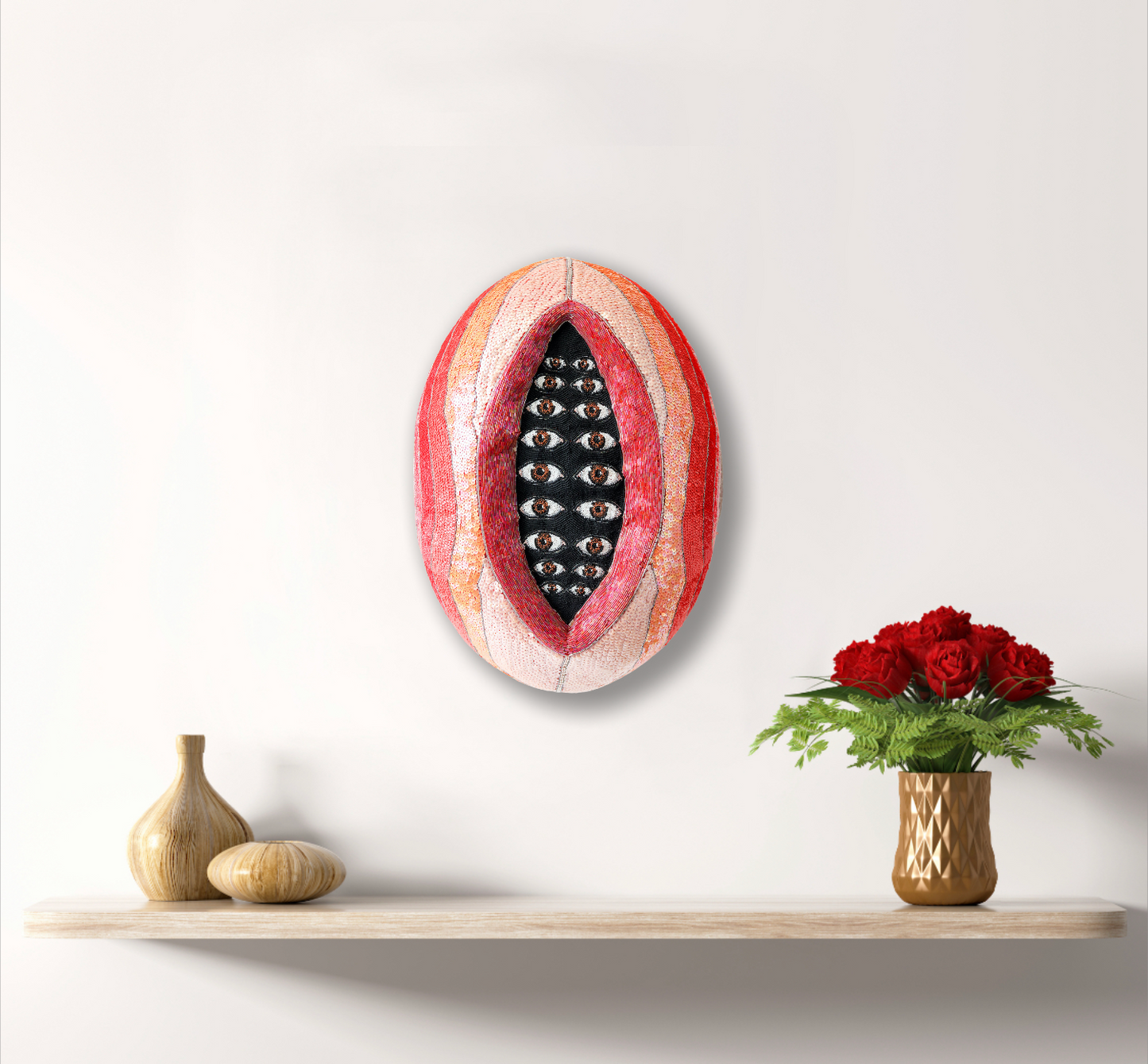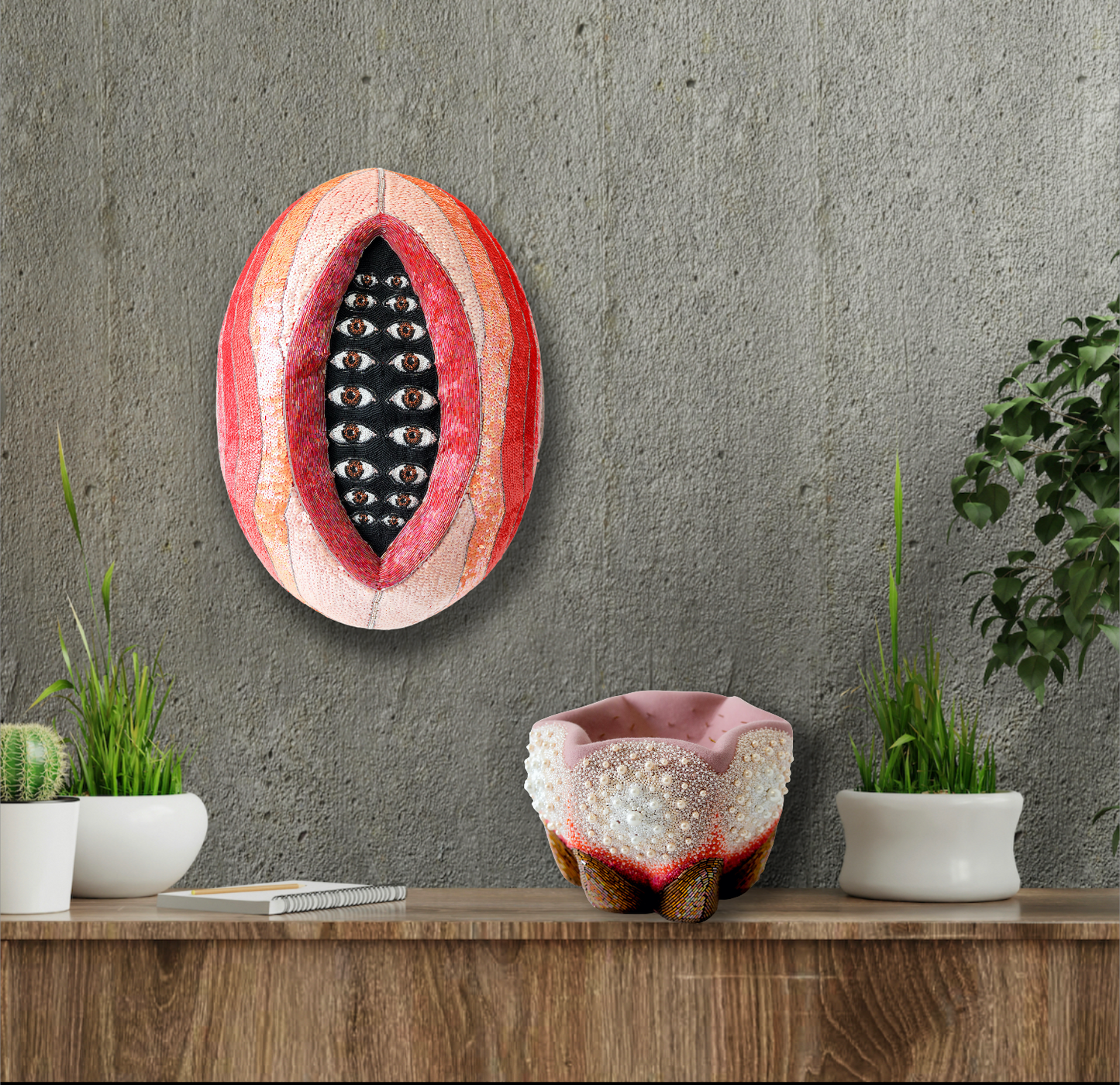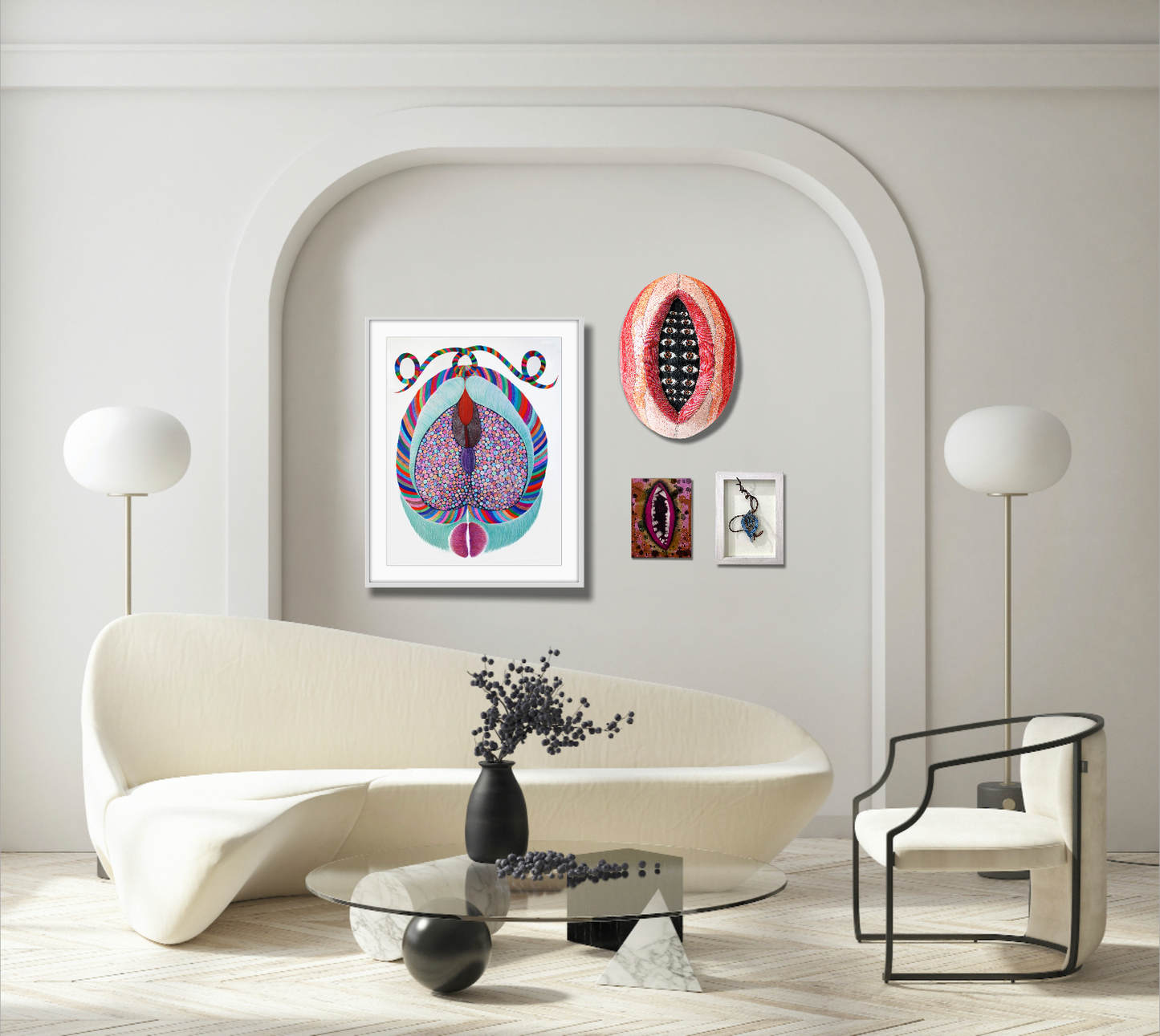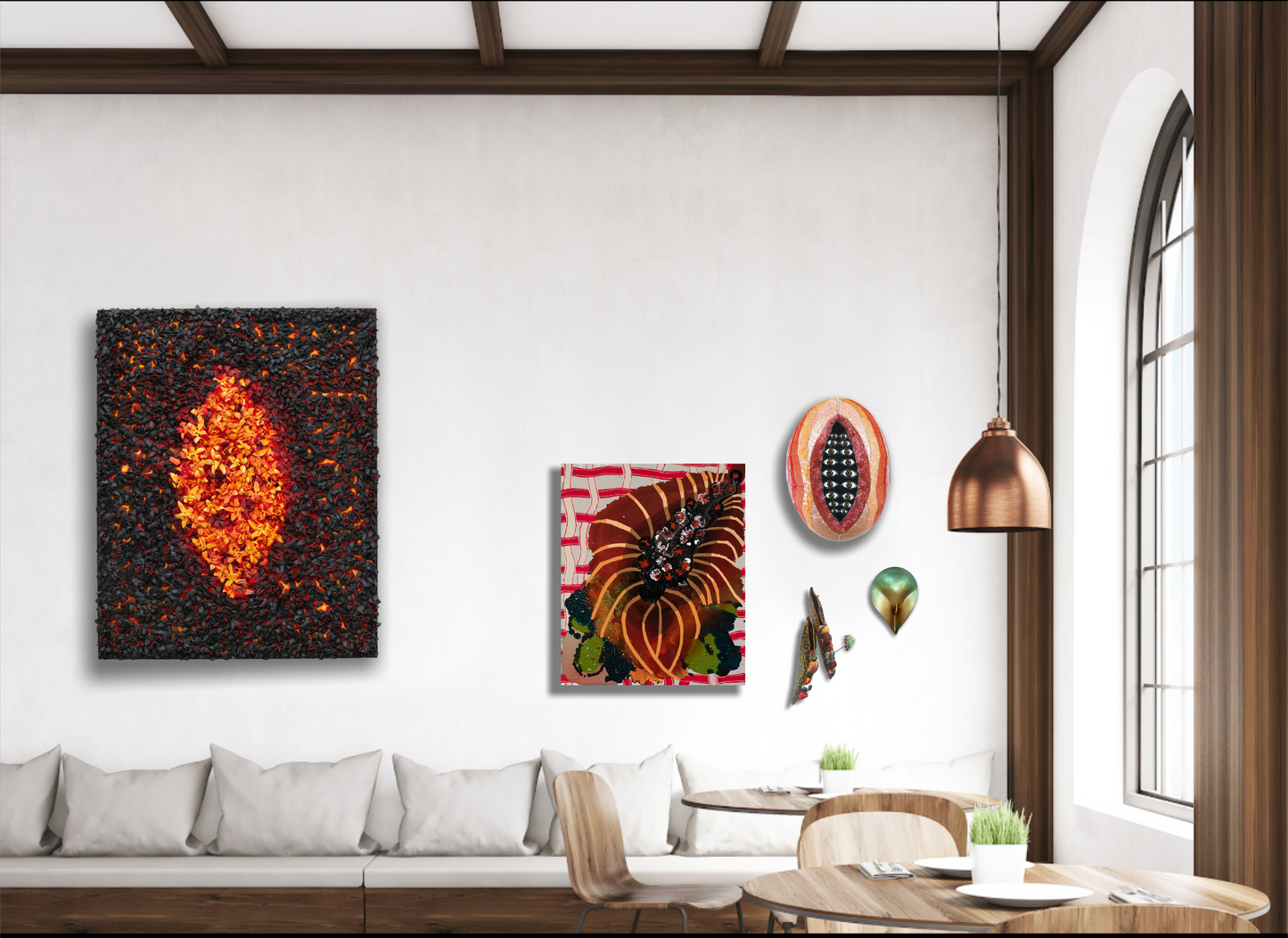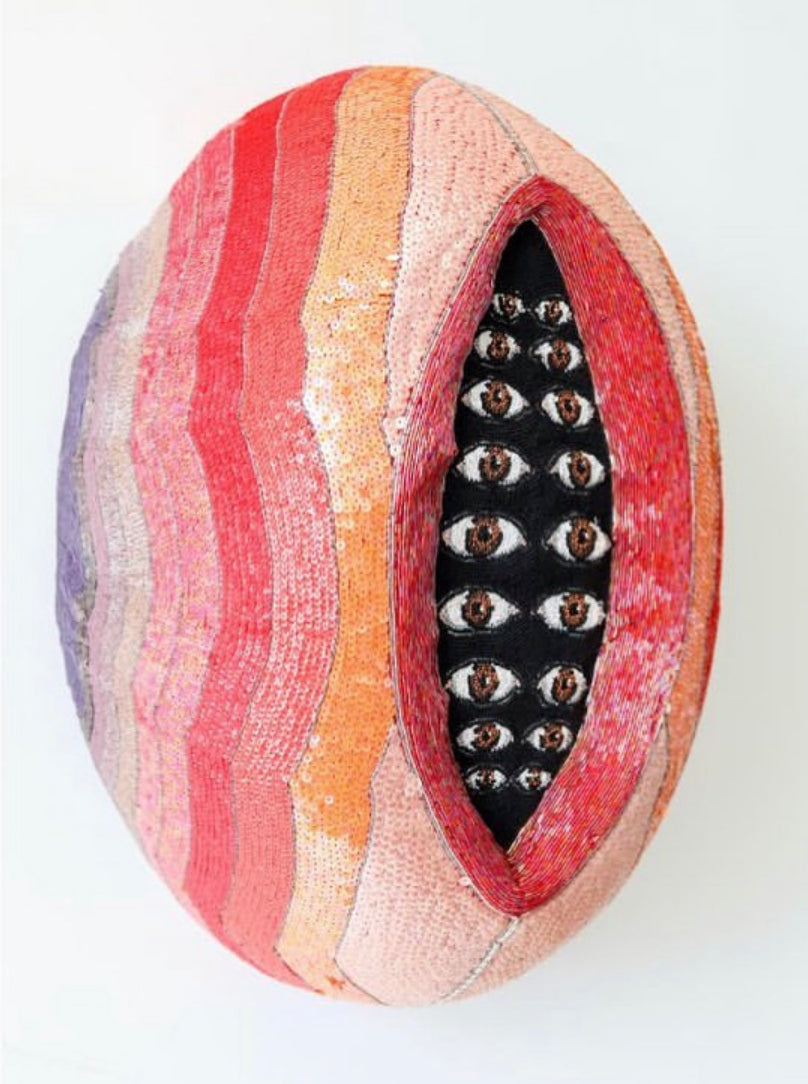 Shipping/Returns Notes

All sales of tickets and/or artworks for the Sensing Woman 2022 event are non-returnable, no exchange or refunds on any purchased event tickets or artworks will be issued

For more info

Artwork shipping/Pick-up/Delivery options:

All Artworks for sale on the Sensing Woman 2022 website are scheduled for the in person exhibition hosted by the C24 Gallery in Chelsea NY September 27th - October 1st.

For more info